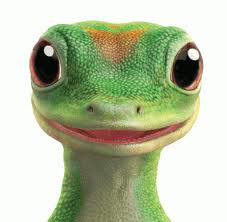 Do popular brands help define who we are? Do they help provide the visual and iconic clues that define an era or specific moments in time? And do brands need to stick to one image or campaign in order to be successful as representations of moments in time?
Brands that stand the test of time are the ones that are fully ingrained in consumers' minds. Al Ries of Advertising Age recently wrote an excellent article that argues, "Once a brand is established with a clearly defined marketing position, the brand's owner should ask a fundamental question before making any significant changes. Why tinker with success?"
Mr. Ries also states, "the way to build a brand is with a consistent message over an extended period of time." The end result of creating a consistent message is what's known as building brand equity. Brand Equity is created over time through marketing, PR, advertising and more recently social media, and is constantly reinforced by gentle or sometimes over-the-top reminders (ads) that together serve as a ubiquitous force that's woven into our collective conscience. In other words, we become so familiar with the brand that we recognize it as being a normal part of popular culture and our everyday lives.
As Colin Drummond so eloquently wrote in his blog Brands Belong in Culture, Not Categories:
A brand's true usefulness is in how it helps us to participate in culture… brands represent aspects of today's America: modernity, hope, intelligence, optimism, blindness and decay. These brands are culturally useful to us when we use them or even just have an opinion about them. Because our association with them says a lot about who we are. Significant brands are never just relevant to a category, they contribute to culture at large.
Marking Time with Familiar Brands
Familiar brands from Apple and IBM to Kellogg's and Colgate-Palmolive often form the
backdrop to our daily existence and over time become the icons that help define the present and our past. As Science Creative's blog mentioned in an earlier post on technology, "look at any old photograph and it's the clothes and "products" around the subjects that truly dates the photo."